The BSc in Chemical Engineering programme was officially launched – further deepening the partnership between SIT and TUM. The two BSc programmes conferred by TUM were the first Bachelor's programs outside of Europe to be conducted in English.
The provision of professional depth while nurturing their creativity and talents through a combination of research and teaching, lies at the heart of honing successful innovators. To this end, TUMCREATE was established, as a research platform to further the bilateral research exchanges between TUM and NTU. Funded by the National Research Foundation, the first phase of its research focused on electromobility in megacities.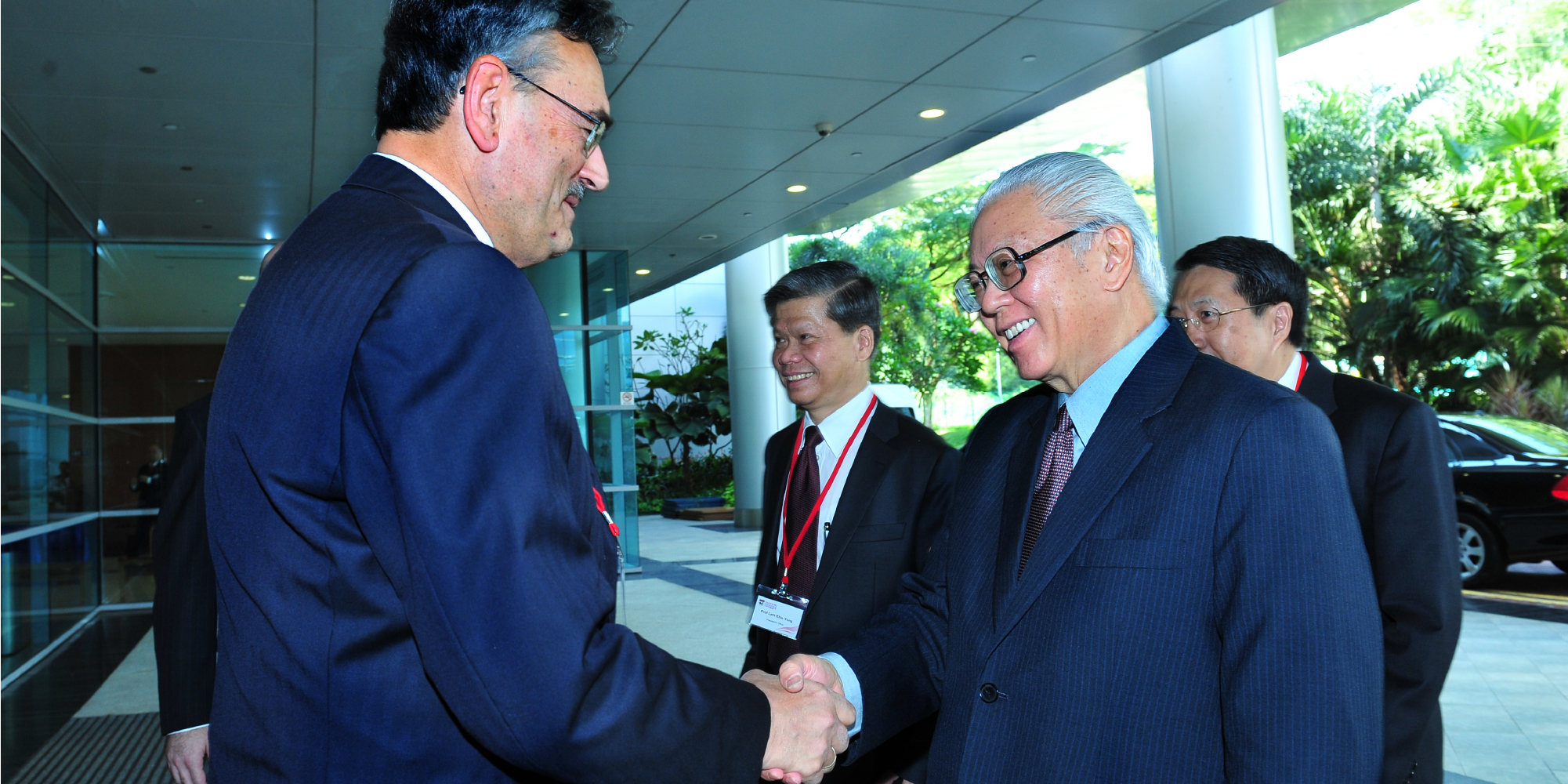 Prof. Dr. Wolfgang A Herrmann, President Emeritus of TUM, and Academic Director of TUM Asia together with former Singapore President, Dr. Tony Tan.