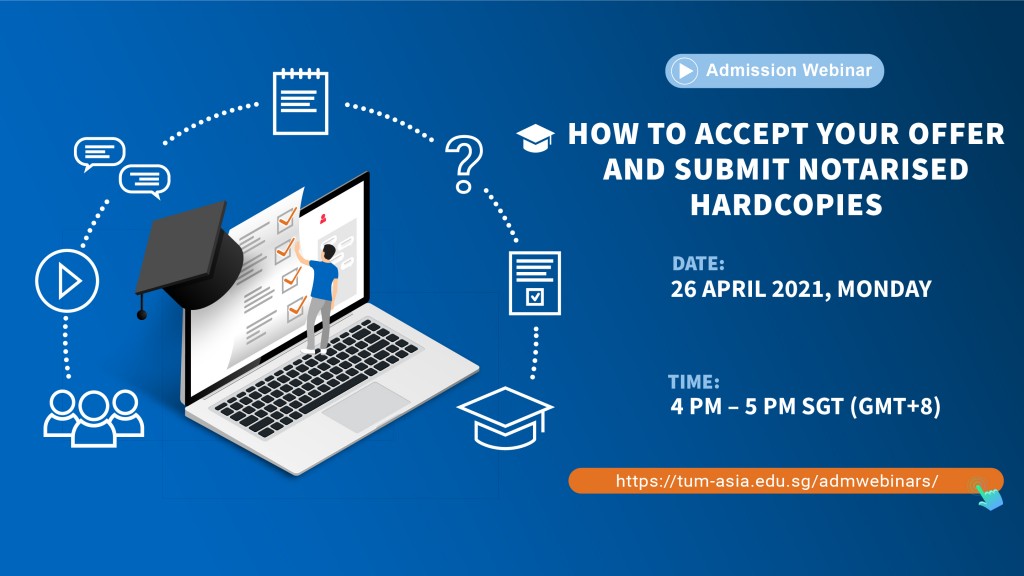 ADMISSION WEBINAR
HOW TO ACCEPT YOUR OFFER AND SUBMIT NOTARISED HARDCOPIES
How do I know if I have done all the necessary steps for my online application to the Master's degree course(s)? What does TUM Asia consider as properly/correctly certified hard-copy documents? How do I accept my offer and submit notarised hardcopies?
Find the answers to these questions and ensure that your application has been well submitted! Join us at this webinar to find out more and to speak with our Admissions staff live. 
To sign up for this webinar, simply fill up the registration form below! The Zoom link will be sent to your email once you have registered.
Date: 26 April 2021, Monday
Time: 4pm – 5pm SGT (GMT +8)
Webinar via Zoom