Strategies, Tactics, Operations
Join Technical University of Munich Asia (TUM Asia) from 29 October – 8 November 2019 for an Innovation and Technology Management Masterclass. The masterclass will explore material and anonymised examples from live company situations, combined with discussions of practical experiences through global industry speakers, and include an industry site visit in Singapore.
The masterclass will also discuss how organisations face innovation challenges. Areas such as Semiconductors, Industrial Electronics, Automotive Electronics, LED Lighting, among others, will be discussed.
Split across three different tracks, each track covers key topics across 3 days (5-hour lectures) taught by TUM professor, Prof. Krubasik. Participants are able to select their preferred track(s).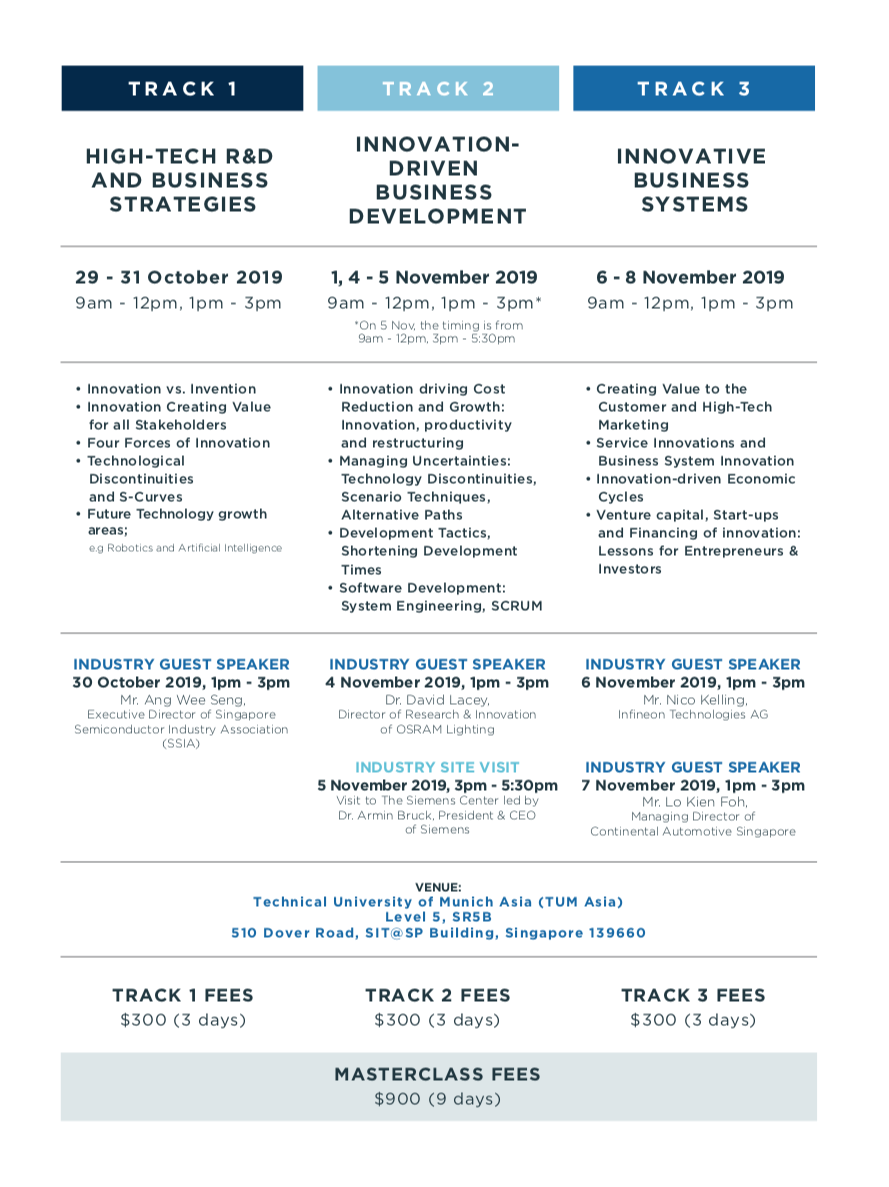 Download our programme brochure here.  
REGISTRATION
To register: Simply download and fill out the online form here and email it back to us at exd@tum-asia.edu.sg.
For enquiries, kindly contact us at exd@tum-asia.edu.sg.
ABOUT PROF. DR. RER. NAT. EDWARD G. KRUBASIK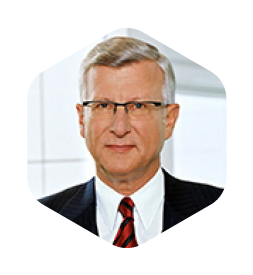 Prof. Krubasik holds a PhD in nuclear physics from Karlsruhe Institute of Technology and an MBA from INSEAD in Fontainebleau. He has served for 10 years on the Siemens Executive Board responsible for the Industrial and Mobility Businesses and Central Technology. Earlier he was Director at McKinsey & Company, Inc. where he has been leading the Global Innovation and Technology Practice. He has served in many non-executive director positions and has been teaching at Technical University of Munich for many years and at INSEAD in MBA and Directors' Programmes.