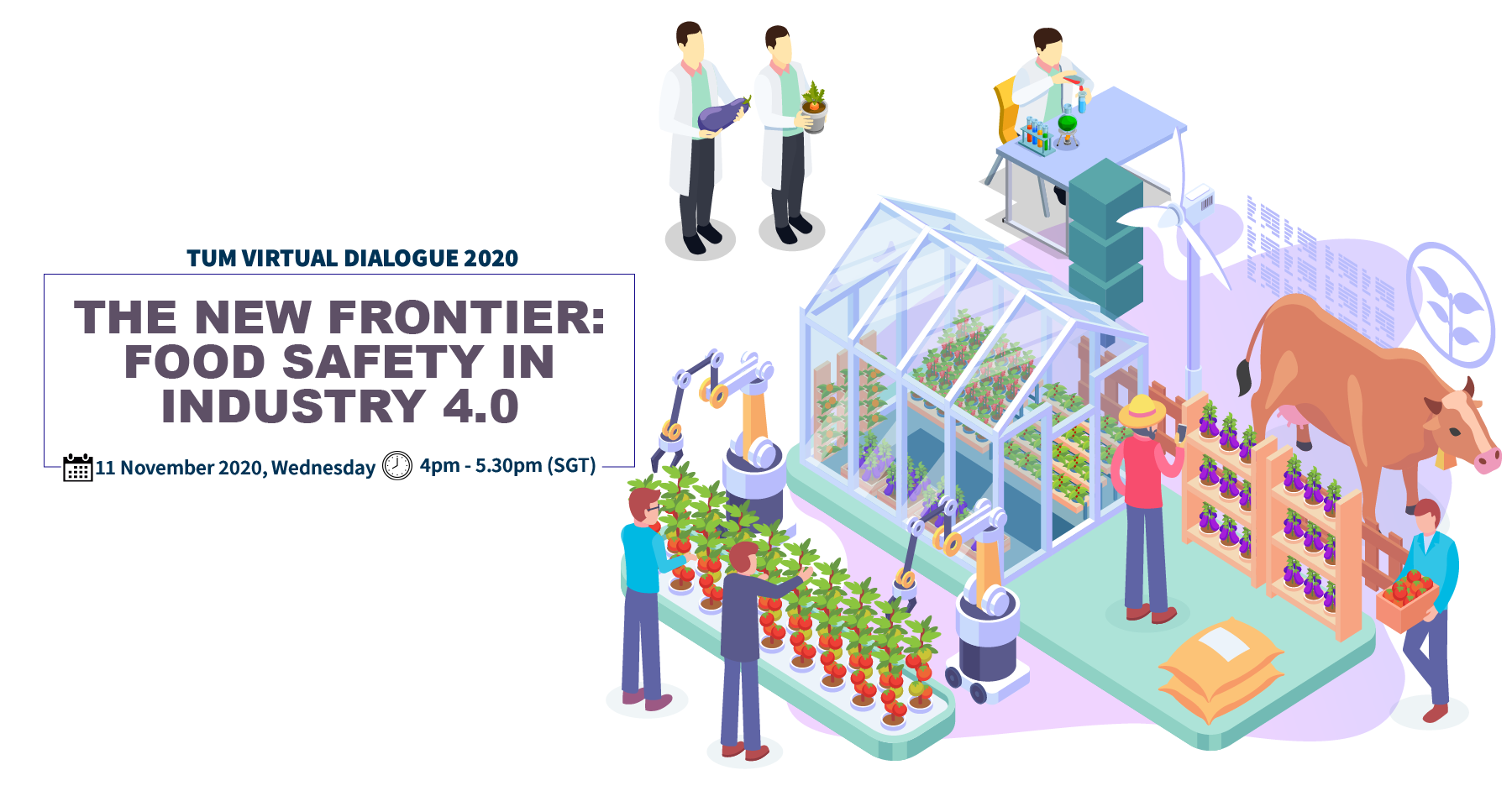 Having to import 90% of its food supply for a population of nearly 6 million, Singapore, a land-scarce island, is subjected to the volatilities of the global food market. In view of the increasing globalisation in food supply chains generating much gaps in its food security, Singapore has set its sights on producing 30% of the country's nutritional needs locally by 2030. The research and development in sustainable urban food production, future foods, and food safety and innovation will be key to achieving that goal (Source: A*STAR and the Singapore Food Agency).
How do we then balance the food we love with the nutrition we need?
We invite you to join us in our TUM Virtual Dialogue 2020: The New Frontier of Food Safety in Industry 4.0, a panel discussion with our distinguished speakers, where we find out more about how we can leverage on innovation and technology to strengthen the resilience of Singapore's food supply chain and produce food of our own, even in land-scarce Singapore.
Speakers and Panelists:
Dr. Thorsten Clausing, German Embassy Singapore

Prof. Dr. Michael Rychlik, TUM School of Life Science, TUM

Prof Huang Dejian, Department of Chemistry, NUS

Industry Speakers (stay tuned)
Date : 11 November 2020, Wednesday
Time: 4pm – 5.30pm (SGT)
See you then!