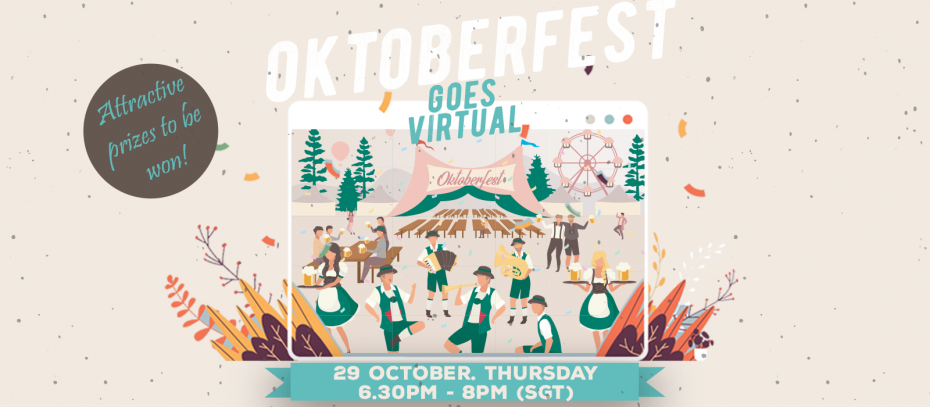 Get your beer steins ready! Our highly anticipated Oktoberfest goes virtual this year. From the comforts of our own homes, let's revel in the Oktoberfest spirit and prost to a great evening with amazing company!
To RSVP, please fill in the form below.
We invite all alumni, professors, faculty members and academic partners to our Virtual Oktoberfest 2020! Toast with fellow TUM Asia alumni, catch up with your professors, and expand your career network with our industry partners.

Details
29 October 2020, Thursday
6.30pm – 8.00pm (SGT)
(Zoom details will be sent to you at a later date)
All alumni who are interested to attend the TUM Asia Oktoberfest must register via the online form.  No beer or beverages will be provided. Individual participants are required to self-prepare beer and beverages.
For any queries, please email us at alumni@tum-asia.edu.sg.