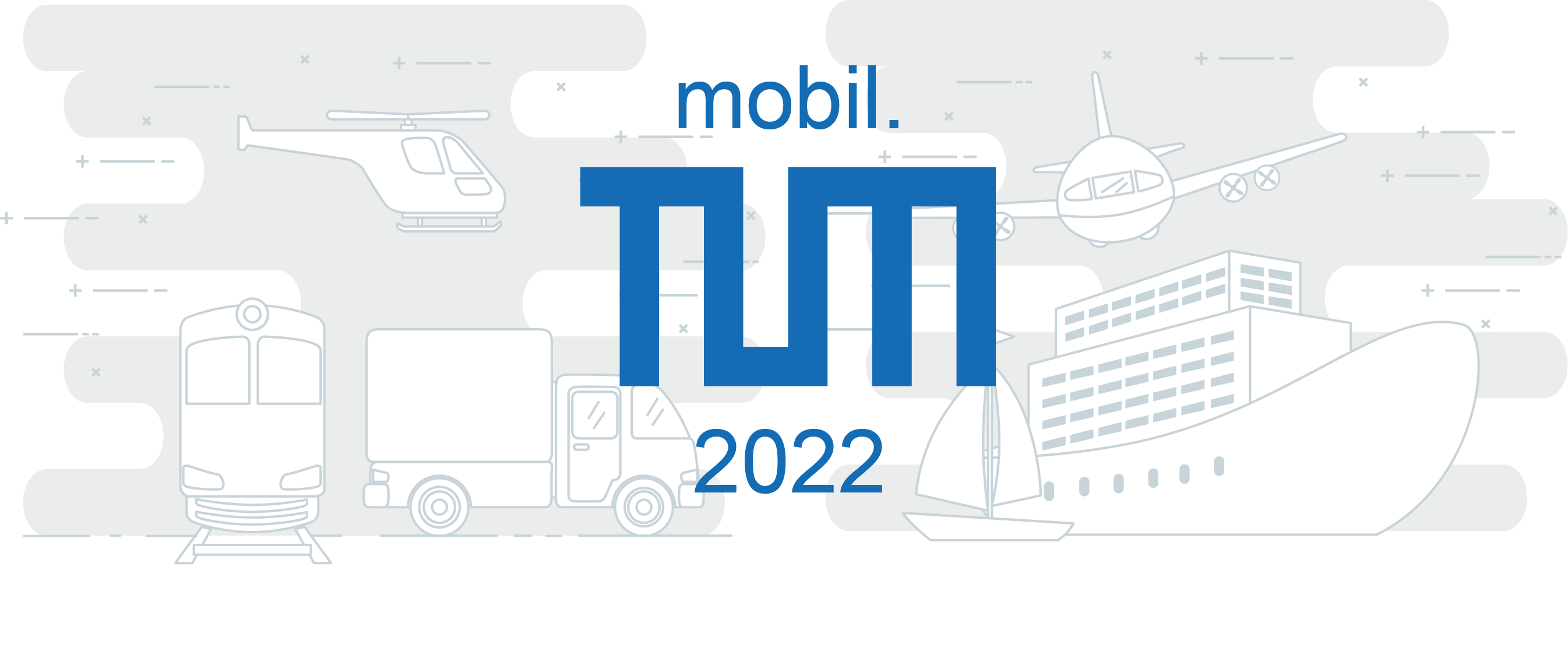 mobil.TUM 2022 – 12th International Scientific Conference on Mobility and Transport 
12th International Scientific Conference on Mobility and Transport
5 – 7 April 2022, Singapore
MOBILITY INNOVATIONS FOR GROWING MEGACITIES
organised by TUM in Singapore
LATEST NEWS
The 12th International Scientific Conference on Transport and Mobility (mobil.TUM 2022), is set to take place on 5 – 7 April 2022.
Take advantage of the early bird fee and register for the mobil.TUM 2022 held in Singapore now!
Kindly do not forget to offset your flight's CO2 emissions (www.atmosfair.de/en/).
For any enquiries, kindly contact mahesh@tum-asia.edu.sg.