Food Toxicology – 2 Part Masterclass Series*
Understanding and ensuring food safety is essential for professionals active in food science, food business and food control. In particular, the success of food business operators is dependant on being pro-active for food safety. For this task, knowledge in food toxicology and risk assessment is essential.
*The masterclass will be live-streamed if the COVID-19 situation does not improve. 
COURSE OBJECTIVES
This course is intended first to provide insights into the principles of toxicology and second to present specific contaminants and residues in foods (mycotoxins, process contaminants, pesticides, heavy metals) as well as emerging contaminants for risk assessment and ensuring food safety.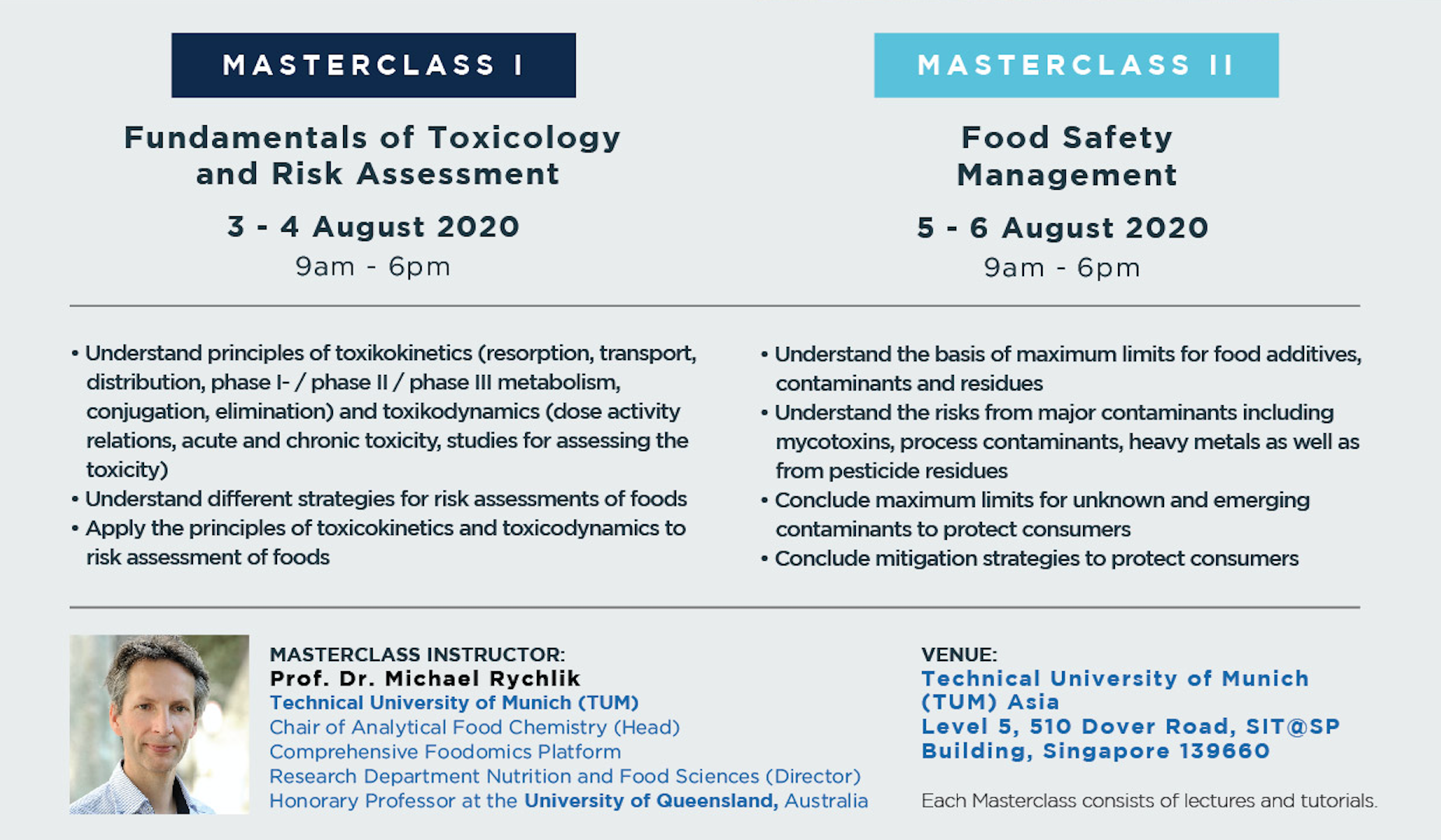 Download our programme brochure here.  
MASTERCLASS FEES
SGD 600 per pax
The price is per Masterclass in this two part Masterclass series.
REGISTRATION
To register: Simply download and fill out the online form here and email it back to us at exd@tum-asia.edu.sg.
For enquiries, kindly contact us at exd@tum-asia.edu.sg.
ABOUT THE MASTERCLASS INSTRUCTOR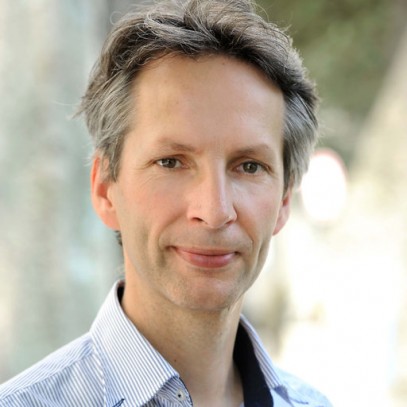 Prof. Rychlik (b. 1964) develops analysis methods for physiologically active foodstuff ingredients such as mycotoxins, vitamins and odorants. In order to assess their biological activity, these substances and their metabolic products are examined in human, animal and plant testing. This provides information on bioavailability (e.g. of vitamins belonging to the folate group), toxicity (e.g. consumer exposure to mycotoxins deoxynivalenol and Tenuazonic acid) or the positive effects of odorants (e.g. 8-Prenylnaringenin). Prof. Rychlik studied food chemistry at Kaiserslautern and completed his second state examination in 1989. After his doctorate at TUM (1996), he worked as a postdoc at TUM's Chair of Food Chemistry. He acquired his postdoctoral teaching qualification (habilitation) in 2003 about stable isotope dilution assays and declined offers for professorships from Bonn and Gießen. Prof. Rychlik heads the Chair of Analytical Food Chemistry and is managing director of the Research Department for Nutrition and Food Science at the TUM School of Life Sciences Weihenstephan. He furthermore is an honorary professor at the University of Queensland, Australia, and was a visiting professor to the National University of Singapore.