One evening in Singapore, TUM Alumni, good food and drinks, inspiring conversations.
These could be the ingredients for a pleasant evening amongst the TUM Family. In a casual atmosphere you can meet alumni from your city, your area, your country, talk about your experience at TUM over a shared dinner, toast TUM's birthday and expand your network in a merry group of people: meet as strangers – part as friends.
Details
TUM Alumni Singapore Dine Around The World
Friday, 21 September 2018
from 7:00pm* – 10:00pm
Venue: Sky Garden, CREATE Tower (1 Create Way, Singapore 138602) - Located inside University Town, National University of Singapore (NUS)
S$30 per alumni
(Includes a selection of Singaporean food dishes and drinks)
The Host
Dr. Markus Wächter, Managing Director at Technical University of Munich (TUM) Asia.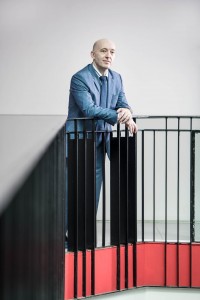 SAVE THE DATE AND STAY TUNED!
Registration is now open. Please register for the event below:
For any questions, please email us at events@tum-asia.edu.sg.
*Registration opens at 6.30pm